Chiropractor located in Springfield, IL & Decatur, IL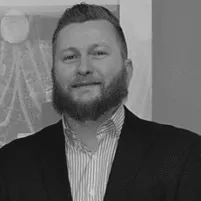 Jared Kennedy, DC, is a full time chiropractor at the Springfield Accident & Pain Center. He also serves as the director of the Illinois Laser Center and is also the treating physician for laser treatments. Dr. Kennedy is a Springfield native. He received a Bachelor of Science in Biological Sciences from Southern Illinois University, Carbondale, Illinois. He also received a Doctor of Chiropractic from Logan College of Chiropractic, Chesterfield, Missouri.
During medical school, he completed his student clinical experience at Montgomery Health Center in Chesterfield, Missouri. He also completed an out-patient clinical experience at Yorkshire Health Center in Webster Groves, Missouri.
After graduating from Logan College of Chiropractic in 2011, Dr. Kennedy returned to Springfield to treat patients at the Springfield Accident & Pain Center. Dr. Kennedy has completed numerous continuing education courses since graduation and is working toward a Master of Science in Sports Science and Rehabilitation at Logan College. Dr. Kennedy is a member of the Illinois Chiropractic Society and American Chiropractic Association. He is also a certified laser technician for the Cutting Edge MLS Lasers and Cutera GenesisPlus Lasers.
According to Dr. Kennedy, "I was able to use a pain therapy laser in chiropractic school and I am excited to be able to offer this new and dramatic treatment option to our patients. Many patients, who haven't had physical therapy for years, are able to get instant relief of pain. If you want an alternative therapy that is fast, effective, and affordable, the MLS Laser is a wonderful opportunity. Now I can use the laser in conjunction with other chiropractic protocols.
We have seen a reduction of problems associated with injuries such as tendonitis, joint swelling, bulging discs, rotator cuff tears, carpal tunnel, and other shoulder and elbow indications. The results are pretty phenomenal and eight out of ten patients have dramatic results.
We have successfully treated premiere high school and college athletes with acute ankle sprains, finger sprains, shin splints, neck and shoulder strains, tennis elbow, Achilles tendonitis, metatarsalgia, and muscle and bone contusions. These athletes, as well as their trainers and coaches are always eager to speed their recovery to get back into the game. The laser does an outstanding job of kick starting the healing process, reducing pain, and allowing them to compete at a high level. Our experience has been very rewarding."
In addition, several laser therapy plans are available: conservative care, surgical intervention and recovery, wounds and ulcers, and degenerative conditions.
The Illinois Laser Center has a Genesis Plus Laser manufactured by Cutera, which is recognized as one of the leading laser companies in the world. The Genesis Plus is FDA cleared for treating onychomycosis- commonly referred to as toenail fungus, warts, scar removal, pore size reduction, rosacea, and fine lines and wrinkles. Customer satisfaction and efficacy rates for all treatments are exceptionally high.