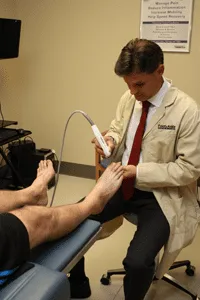 John M. Sigle, DPM, FACFAS
Jared Kennedy, DC
Dr. Sigle created the Illinois Laser Center as part of the Foot & Ankle Center of Illinois to offer the most up-to-date treatments using state-of-the-art technology. The center has a Cutera Genesis Plus Laser used to treat onychomycosis (toenail fungus) and a Cutting Edge MLS Laser used for pain therapy. Both have been making a deep impact on the lives of many of the center's patients.
It's Time to Say Goodbye to Your Toenail Fungus Today! We Can Help Make That Happen and You Can Go Barefoot Again Without Worry!
Lasers are recognized as the most advanced treatment for clearing nails of fungus, used as part of an overall protocol in conjunction with topical drugs, lifestyle changes (such as getting rid of contaminated shoes), and anti-fungal shoe sprays and sanitizing devices. In some cases, anti-fungal medications are prescribed and KeryFlex Nail Restoration System may be used.
There are a variety of fungus-treating lasers on the market, however, the FDA – approved Cutera Genesis Plus Laser used at the Laser Center, is widely renown as best in its class.
Tiny pulses of light from the laser pass through the toenail to eradicate the fungus in the nail bed without damaging the surrounding tissue. The unit has a real-time temperature sensor that provides feedback so just the right amount of laser energy is delivered. The 5mm laser spot size enables fast treatment of affected areas and helps reduce the risk of missed treatment area that are common with other lasers that have smaller spot sizes.
Following an initial consultation the patient undergoes two to three 20-minute treatments. Patients will feel a warm sensation during treatment but pain injections are not used and treatments are pain-free. Patients can resume normal activities immediately.
Medications are rarely prescribed during treatment and there are no side effects. Patients will not notice anything immediately following treatment. Improvement is seen in over 70 percent of my patients and a total cure for around 70 to 75 percent. A new healthy nail begins to emerge within three months and total restoration takes between 9-12 months.
Recurrence is not likely but always possible if proper environmental precautions are not taken. Patients are asked to apply an anti-fungal cream for nine months and encouraged to use a shoe spray or sanitizer. Anti-fungal lacquers are also available.
Why not contact us today to see if you are a good candidate for this treatment. You really have nothing to lose and everything to gain. Call us at (217) 670-2160 if you have any questions, or read more about this procedure in our Healthy Cells Magazine article.
The Illinois Laser Center is the first to offer the KERYflex Nail Restoration System to the Springfield and Decatur area. This new system was recognized as one of the Top Ten Innovations in Podiatry by Podiatry Today magazine. This nail restoration system can dramatically change the appearance of toe nails affected by fungus, nail dystrophies and trauma. Dr. John Sigle and his medical assistants have been trained in a new technique that improves the appearance of nails damaged by fungus and other conditions.
KERYflex uses polymer resins and special activators to create a durable, yet flexible artificial nail when exposed to a certain frequency of ultraviolet light.
KERYflex Improves the Appearance of Your Toenails
In as little as fifteen minutes, a realistic natural-looking nail can be created in place of the damaged nail. First, most of the damaged nail is removed by using a special nail clipper and file or dremel file drill. After the old damaged nail has been removed, the restoration process begins. A bonding agent is used to attach the new nail to the remnant portion of your natural nail. Next, the KERYflex resin is applied to your nail bed. The resin is cured with a special frequency of ultraviolet light for two minutes, and the nail is reshaped further, if necessary.
KERYflex Nails are Durable and Flexible
When the procedure is completed, you will leave the office with a natural-looking nail. Women may apply nail polish on the nails and also apply nail polish remover. The KERYflex nails will not be affected in the least. Men and women can engage in their normal exercise routines after their toenails have been remodeled by KERYflex.
Exclusively Available to Podiatrists
KERYflex is a safe, nonsystemic in-office application. The patented resin creates a flexible, non-porous nail that allows the remaining natural nails to grow. The KERYflex nail provides a natural looking nail during oral anti-fungal therapies. It is considered to be the "gold standard" cosmetic improvement to compliment laser fungal treatments. A series of KERYflex treatments are applied during the time it takes new nails to clear. Applications are stopped when new nails emerge.
The KERYflex nail is durable and unaffected by acetone, nail polishes or detergents. This new system will restore your nails appearance and your confidence. Watch this NBC news segment.
KERYflex Applications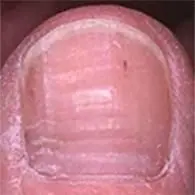 Beaus-Lines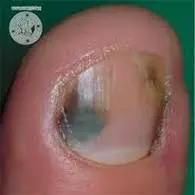 Hematoma
Koilonychia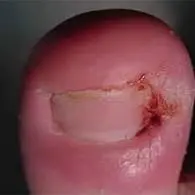 Labial Hypertrophy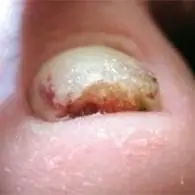 Onychauxix
Onychogryphosis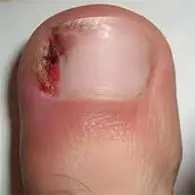 Onychoincurvatus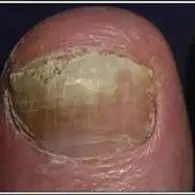 Onychomycosis
Onychorrhexis
Onychoschizia
Psoriasis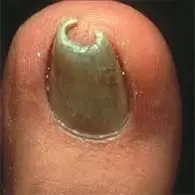 Tubular Nail
The Wave Of The Future In Pain Management!
If the Cutting Edge MLS Laser is good enough for teams in the NBA, NFL and MLB, we figured it was good enough for our patients too! We are thrilled to offer our community an alternative to injections or other invasive procedures. Treatments are quick and pain-free, and there are no drugs or side effects.
The FDA-approved MLS Laser uses specific wavelengths of light that have a strong anti-inflammatory, anti-edema effect on tissues exposed to the laser. Painful conditions accompanied by swelling or inflammation benefit from this technology. Protons of laser energy deeply penetrate into the tissue and accelerate cellular reproduction and growth. As a result, the cells of tendons, ligaments and muscles repair themselves faster. As the inflammation is reduced, pain subsides quickly. In simple terms, the laser kick-starts the healing process and speeds recovery.
Please listen to these short videos to find out what this wonderful technology has to offer.
If you are suffering from pain caused by sports injuries, sprains or strains, arthritis and bursitis, occupational injuries, post-surgical swelling, tendonitis, wounds, or bruising, contact us today to schedule a consult with Sigle or Dr. Kennedy to see if this treatment is right for you. Call us at (217) 670-2160 to see if you have any questions, or read more about this procedure in our Healthy Cells Magazine article.
MLS TESTIMONIAL - DAVE WILLIAMS
RETIRED TEACHER AND COACH
MLS TESTIMONIAL - XAVIER BISHOP
DIVISION I BASKETBALL PLAYER
UNIVERSITY OF MISSOURI-KANSAS CITY
MLS TESTIMONIAL - LARRY AUSTIN
ALL STATE BASKETBALL PLAYER
XAVIER UNIVERSITY
LASER CENTER VIDEOS
If you're interested in scheduling a consultation,
Call Foot and Ankle Center of Illinois at (217) 787-2700 today!
We serve the following locations: Springfield, Decatur, Carlinville and Shelbyville, IL