Foot and Ankle Surgeon & Podiatrist located in Springfield, IL & Decatur, IL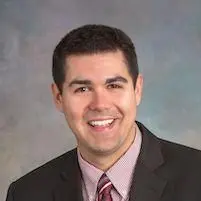 About Dr. Gonzalez
Grant Gonzalez, DPM, FACFAS, is a board-certified podiatrist at the Foot & Ankle Center of Illinois in Springfield. He earned his medical degree at the University College of Podiatric Medicine and Surgery in Des Moines, Iowa. He then completed a three-year residency at DeKalb Medical Center in Decatur, Georgia.
During his time there, he served as chief resident. Part of his residency included participation in a surgical mission trip to the Dominican Republic. Dr. Gonzalez is also a lecturer for the Podiatry Institute. He has authored many articles and is featured in a medical podcast series created by the Foot & Ankle Center.
Dr. Gonzalez has treated a variety of podiatric needs. His specialties include all areas of foot and ankle care, such as bunions, hammertoes, ankle sprains, plantar fasciitis, ingrown toenails, toenail fungus, and diabetic exams. He is also skilled in skeletal fixation of the foot and ankle and complex reconstructive surgery.
Dr. Gonzalez brings a vast array of experience to the Foot & Ankle Center of Illinois. His high level of skill and knowledge allows him to treat patients effectively and compassionately. To schedule an appointment with a caring podiatrist, book an appointment with Dr. Gonzalez today.