Foot and Ankle Surgeon & Podiatrist located in Springfield, IL & Decatur, IL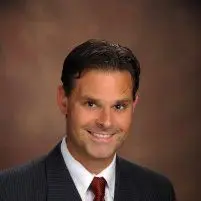 John Sigle, DPM and FACFAS, is a board certified podiatrist at the Foot & Ankle Center of Illinois in Springfield. In 2000, Dr. Sigle earned his doctorate from Dr. William Scholl's College of Podiatric Medicine in Chicago. He then completed his three-year residency at Botsford Hospital in Michigan. Dr. Sigle continued with an additional year of advanced training in surgical trauma and reconstructive surgery at Kaiser Permanente Medical Center in San Francisco, Oakland, and Walnut Creek, California.
Dr. Sigle has experience treating young patients as well. He was a member of the Baja Project during his residency, where he provided surgical treatment for children with club foot at the Mexicali Red Cross Hospital. He has also provided treatment to children at the San Felipe Hospital in Honduras. Dr. Sigle participated in a pediatric orthopedic surgery rotation at Children's National Medical Center in Washington, DC. In 2005, Dr. Sigle returned to his hometown in Springfield, as a foot and ankle surgeon for the Orthopedic Center of Illinois.
He also served on the physicians wound care panel at Memorial Medical Center, and as an Associate Professor at Southern Illinois School of Medicine, Division of Orthopedics. Dr. Sigle founded the Foot & Ankle Center of Illinois in 2011; and subsequently formed the Illinois Laser Center, Advanced Extremity Imaging, Foot & Ankle Depot, and five outreach clinics located in central Illinois. Dr. Sigle currently serves as the Chief of Podiatry at HSHS St. John's Hospital and is a board member at the Illinois Podiatric Society.
Dr. Sigle's extensive knowledge of podiatry has been documented and published in nearly one hundred articles. His work has been featured on various platforms, including Healthy Cells Magazine and 50 Plus News and Views Magazine. He has also been a guest expert discussing surgical procedures for bunions, hammertoes, and plantar fasciitis on FOX Illinois Good Day Marketplace. He is a guest speaker for the Prairie Heart Institute, American Diabetes Association, and a spokesperson for the Illinois Podiatric Association. Dr. Sigle is the creator of a medical podcast series featuring multiple foot and ankle care topics.
Dr. Sigle is eager to share his knowledge with patients and assist them with any podiatry needs. For a skilled surgeon with profound experience, who utilizes state-of-the-art technology and best practices, make an appointment with Dr. Sigle today.